KVAND's production facilities are equipped with high-tech machining technique for manufacturing of exclusive furnishing, interior elements, and completion parts. The production shops for processing composite materials, thermoplastic, paintwork materials, leather and fabrics, as well as shops to perform interior assembly, electric equipment mounting, electric components installation, fuselage adjustment and other are established.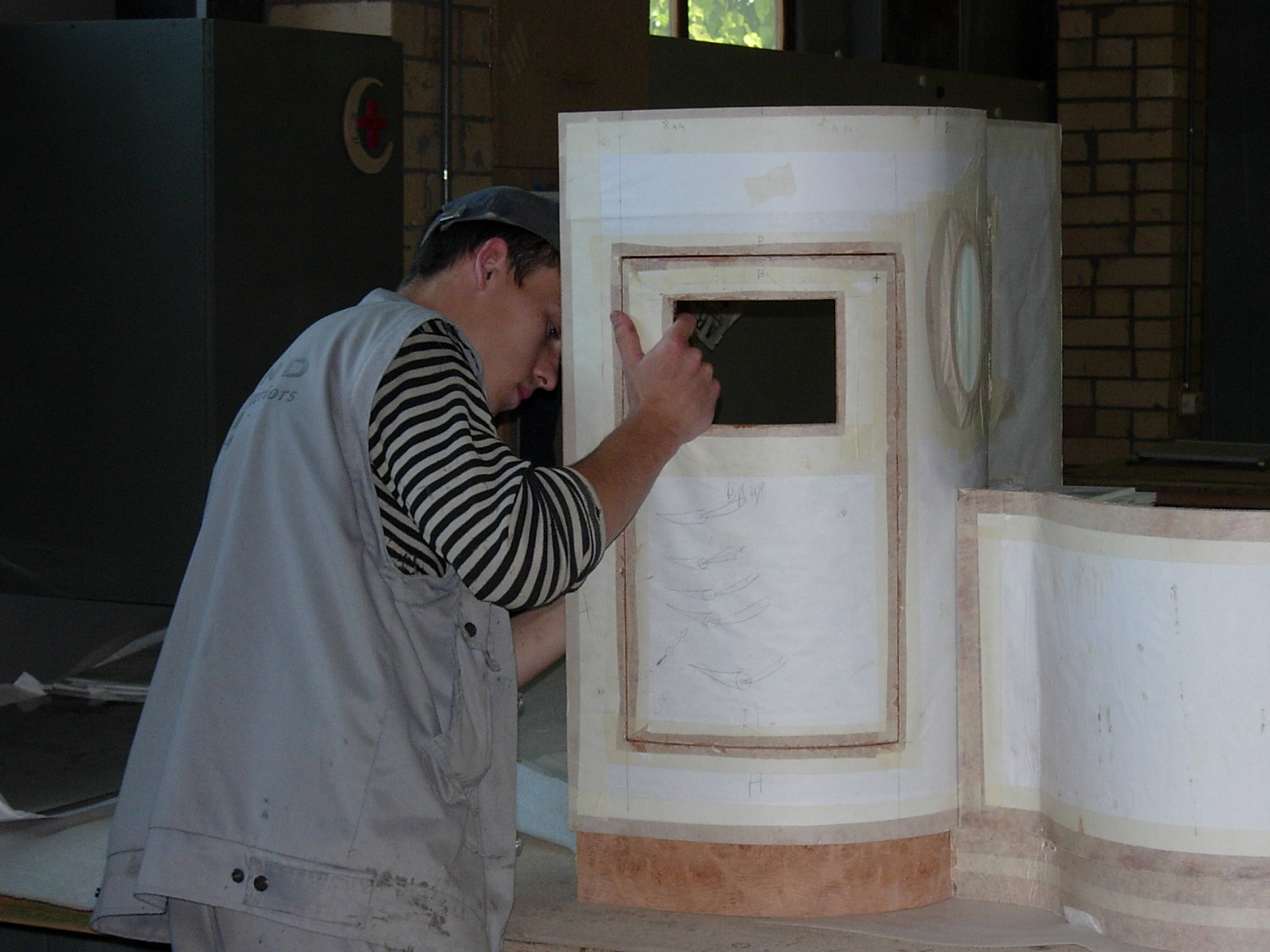 FURNITURE WORKSHOP
The furniture workshop manufactures furniture, interior components using solid wood and veneer made of precious timber. The shop is equipped with advance specialized equipment.
APPLIED MATERIALS: solid wood and veneer made of precious timber by world-known producers - Legnomarket (Italy), Bohmans (Switzerland), etc.
---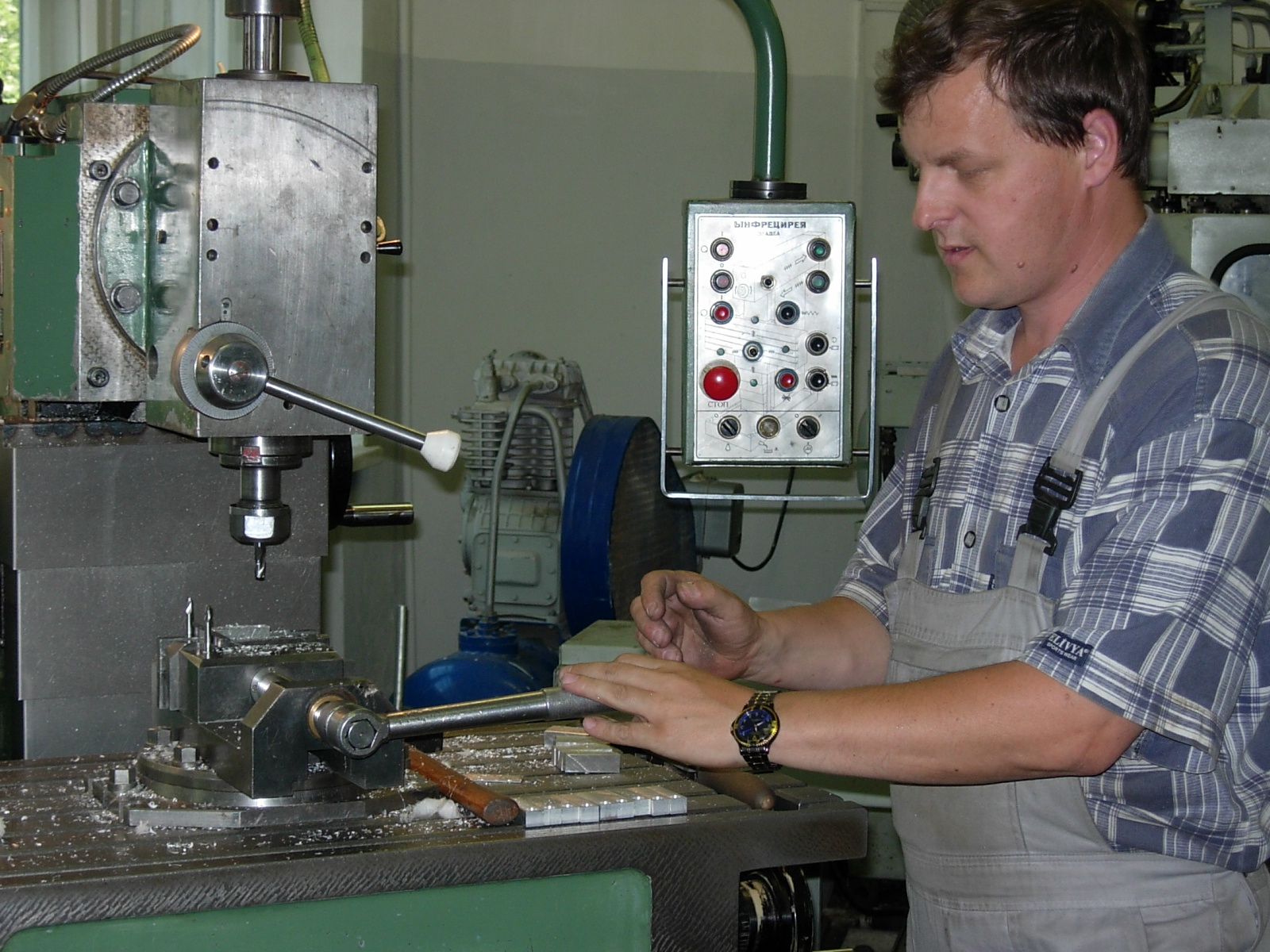 METAL-PROCESSING WORKSHOP
The workshop manufactures components further used for aircraft refurbishment – adjustment mechanisms, hardware, high-comfort seat mechanisms, etc.
The workshop includes the following specialized shop areas:
machine
fitting
welding
finishing
galvanics
All parts are produced based on design drawings and meet the requirements for reliability, ergonomics and aesthetics. For application of high-strength coating, the alloys that meet the latest world standards are used. 
The workshop is equipped with state-of-the-art high-precision equipment:
turning workstations
milling machines
argon arc welding
hydraulic presses
---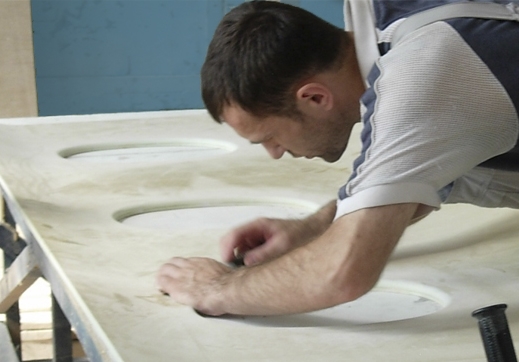 COMPOSITE WORKSHOP
The workshop processes composite materials. The interior elements, ceiling and window panels are produced out of plastic here. The shop is equipped with the dedicated machinery and tools.
Cabinet furniture elements are veneered with application of vacuum technology. The high quality of the finished parts is ensured through advance preparation and control of the sheet condition in the process.
APPLIED MATERIALS: Cellular panels are procured from Euro – Composites (Luxemburg), NIAT composite bureau (Russia).
---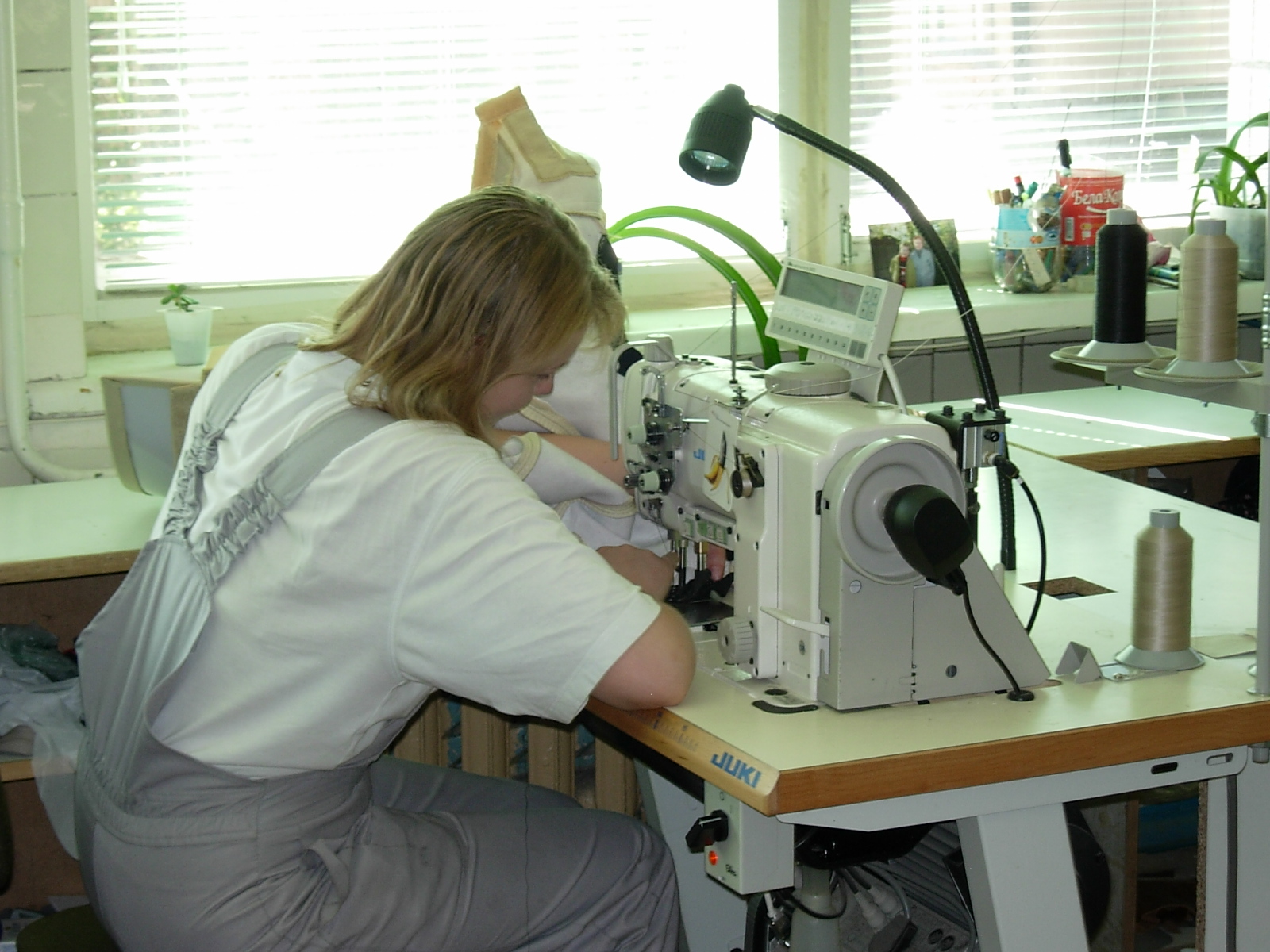 SEWING WORKSHOP
The sewing workshop processes fabrics and leather to create soft parts for the furniture. The workshop is equipped with the up-to-date special-purpose electro-driven machines for genuine leather. Carpet processing and cutting as well as foam tailoring are performed at CNC machines.
APPLIED MATERIALS: Gabriel (Denmark), Marion Aircraft (USA), Aircraft InteriorsProduct (USA), etc.
---
PAINTWORK SHOP
The paintwork shop performs the painting of furniture elements and gluing of panels. The work is conducted in a special paintwork chamber with the use of quality aviation materials.
PRIMARY EQUIPMENT: paint spraying and finish curing chamber, other high-tech equipment.
---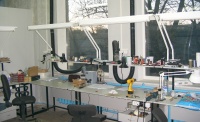 ELECTRIC WORKSHOP
The workshop performs the assembly of electrical units and bundled cables; installs electric components into furniture and panels.
---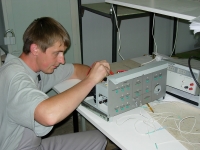 ELECTRONICS AND ELECTROTECHNOLOGY SECTION
The complicated electronic systems for cabin light and entertainment equipment control are developed and manufactured here.
PRIMARY EQUIPMENT: advanced equipment for  SMT assemblage.
Using ERSA equipment allows to maintain a temperature at a brazing joint  +,-1,5 C?, which guarantees ultra-high quality of assemblage.
---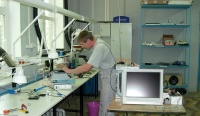 AIRCRAFT AND AVIONICS EQUIPMENT MODIFICATION  WORKSHOP
The workshop performs onboard avionics equipment installation such as audio-video systems, emergency radio beacons, satellite communication systems, etc.
The applied equipment meets the requirements, specified by the aviation authority. KVAND has exclusive rights in the territory of CIS to install SAT equipment by Thran&Thran and Scandinavian Avionics (both from Denmark).
---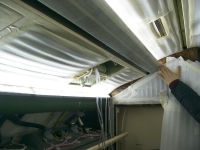 ASSEMBLY WORKSHOP
It performs disassembling and assembling onboard the refurbished aircraft. The shop introduces advanced up-to-date production methods in interior elements and furniture assemblage onboard the aircraft.
---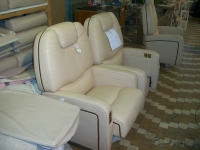 PLANNING OFFICE
It creates the production activity schedule for structural subdivisions based on the terms of finished goods transfer from a workshop to a customer, and controls execution of job assignments.