KVAND is an up-to-date and high-quality enterprise with well-developed production infrastructure which includes design team, design engineering bureau and production process complex.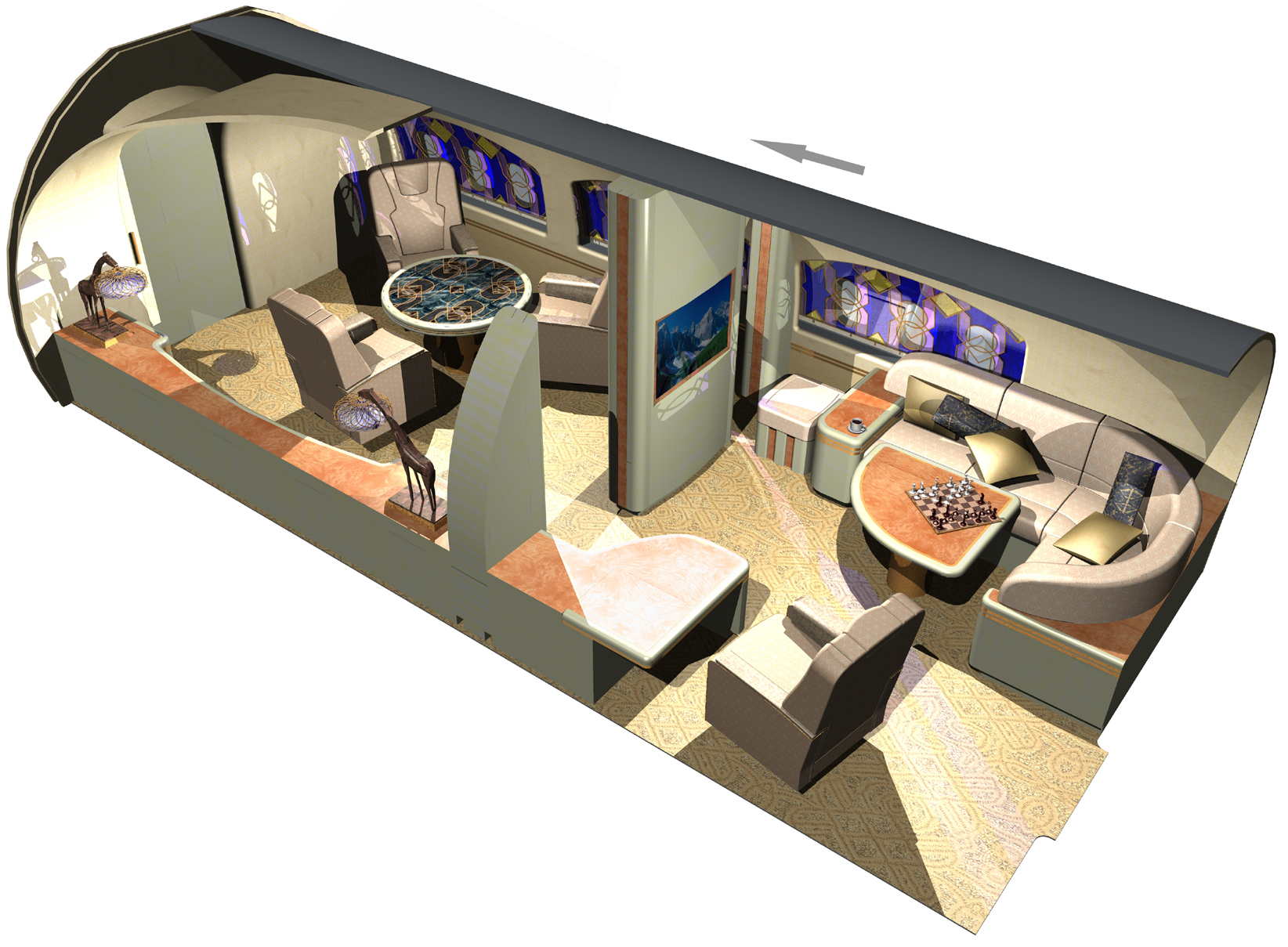 Projection includes technical documentation development and strength calculations, material and structure selection. It is followed by interior part and unit production in compliance with the designed process; modifying of regular equipment and fuselage frame.
Projection is made with the employment of the modern computer technologies and in compliance with aviation requirements.  All technical documentation is approved by aircraft design offices.
Sketches allow studying all the interior details before transfer to the manufacturing workshops.
Design project is a document which structure includes LOPA, 3D models giving exact appearance of the future interior, and applied materials description.
Design project covers the selection of color, material and configuration. At this stage functional possibilities of the interior can be determined. Provided project description includes detailed information on the interior composition, furniture and seats, entertainment systems, lighting systems, panels finishing, floor decorative covering, signage, attendant call.
Designers and engineers develop sketches and 3D interior models using the most advanced and sophisticated computer technologies.
KVAND offers all its clients individual approach to the development and ideal combination of functionality and esthetics.
At the stage of projection we provide the following services - technical documentation of new VIP interior items development and installation, electrical drawing and electrical constructions development. In the process of work a complete set of technical documentation is prepared for aircraft refurbishment, including design, technological, exploitation and accompanying documentation.